I got happy mail three days this week! My kits from Scarlet Lime (missing 1 but that's all resolved), my kits from The Scrapping Spot, and my replacement IPOD Touch. It best NOT stop working again or I will SCREAM.
I got the elusive Fiskar's Threading Water punch with my Scrapping Spot kits! FINALLY. I've been waiting FOREVER!
Here's a little sneak of what is in ONE kit. We call this one "Sun and Water". I haven't broken open the other one yet and I just realized that the papers and stuff in the other kit match my brand spankin' new bedding!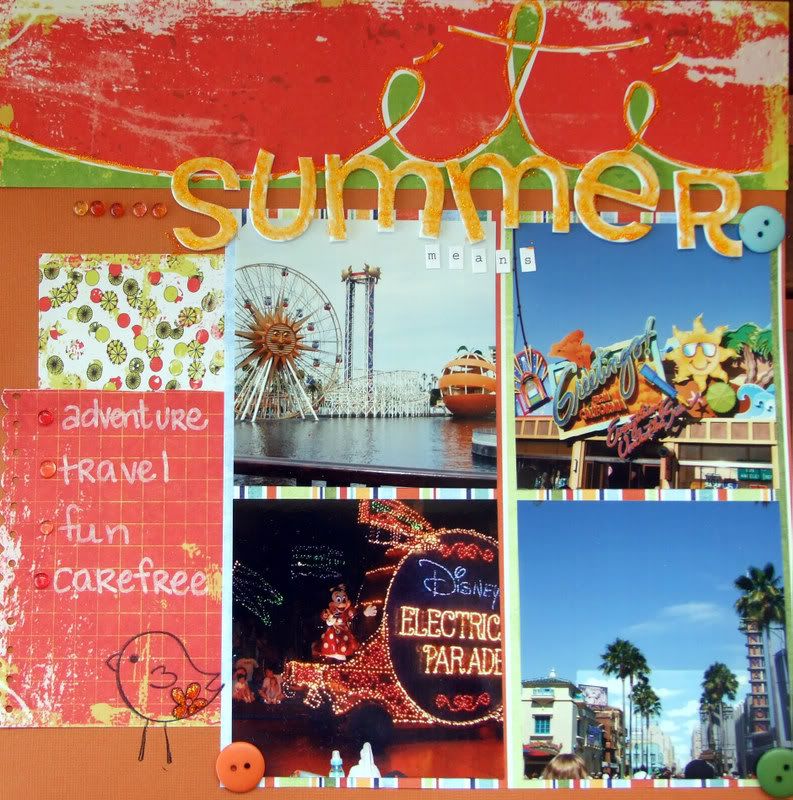 The first layout has random pictures from my vacation last year...these were all taken in LA.
This next one is about my Papa and me. There is a KI Memories tattoo (AKA rub-on) in the kit that was perfect for the title.
Here's a sneak of the other kit,,,we call it "Sand":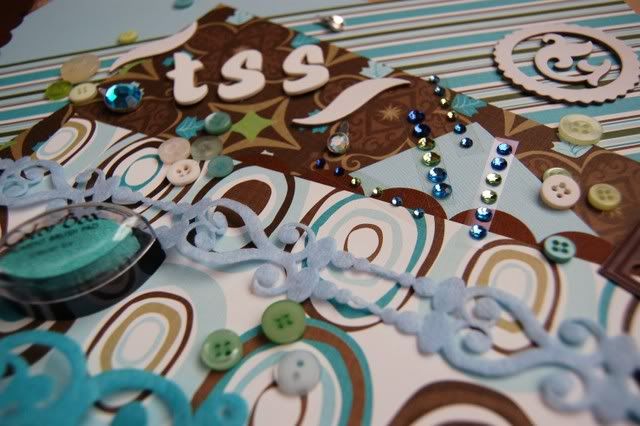 The mix of brown and blue...totally the new bedding I got a few weeks ago to go with my new to me bed. Maybe I'll do a layout about that!
Nineteen more days until I leave for Sydney!