My mom's only brother flew in from Minnesota for a visit. Spur of the moment trip for him. Took us quite by surprise when he said he was going to fly out here. I woke up at 5:15am on Friday and went to bed at 2am Saturday after picking him up. While he played catch-up with his sisters yesterday afternoon, I took a three-hour nap.
Old pictures came out of the glass case today. Extremely old pictures. Uncle Jimmy still had all his hair. Auntie Margaret was wearing dresses. We came across this picture...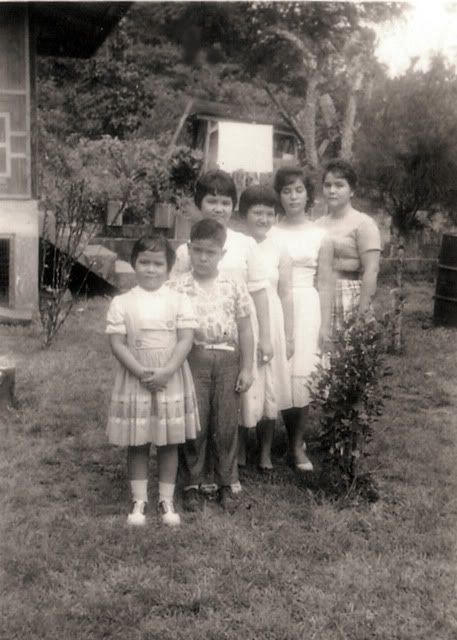 ...the six of them all in a row from youngest to oldest. That's my mom third from the right. Amazing to see that she wasn't always the shortest.
And then I saw this...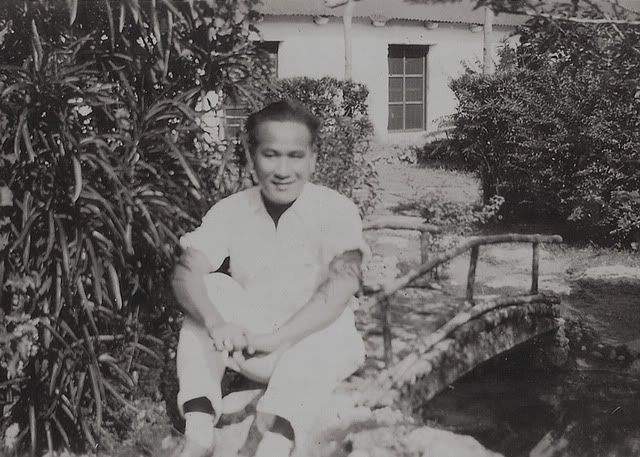 ...a picture of my grandfather.
With hair. Black hair.
Never in my life had I seen him with a full head of black hair.
I scanned these two pictures and photoshopped them a bit. Auntie Marie didn't realize that her eyes were closed in the original picture because it was much smaller.
Can you open my eyes? She asked.
Nope. I don't work magic. There are lots of other gems in there. Can't wait to discover all of them.