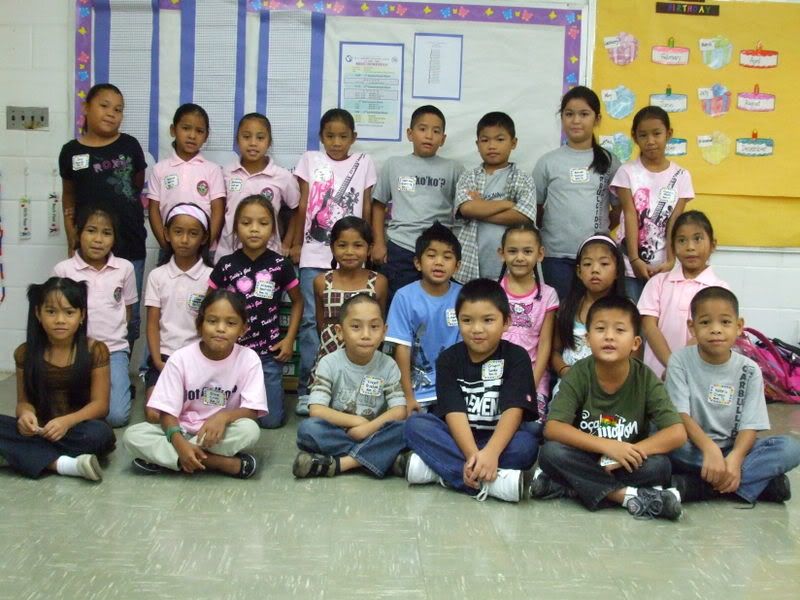 Today was the first day of school for us! I woke up super early (by my standards waking up before 6am is super early)!! I was out of the house by 6:55am and made it to work by 7:10. Not really much traffic...till I got to the parking lot! We always park behind the cafeteria on the first day so parents can park in the lot. Lots of kids already milling about at that hour. Dropped off some stuff and went to check in at the office. Let the kids and their parents into the room and found out how some of them were getting home. The image is a little blurry...chosen on purpose to protect their identities! We had one student absent out of 23...pretty good for the first day! We had a good day. Some of them were still in vacation mode. By afternoon, I could see some of their personalities come out. *SMILE* No one got lost. No one got on the wrong bus. No one cried. No one got hurt. Everyone did what I asked. Pretty good day, if you ask me!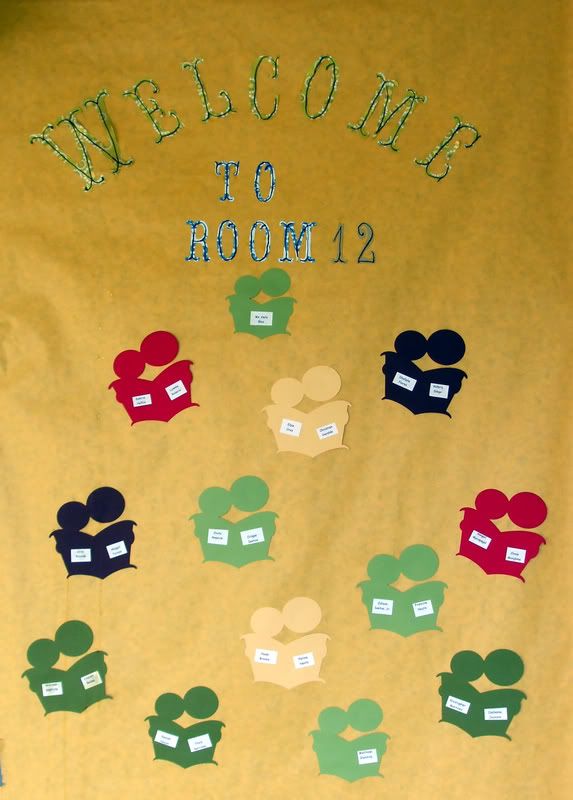 I decorated my front door, as I always do for the first day. Couldn't come up with a cool saying (lame-o) and it didn't turn out as well as I wanted. I used my new Cricut Graphically Speaking cartridge to cut out the "people reading". Used the blackout feature and cut out 4 and 5 inch ones. I purposely made their names small...they can read it but the whole world doesn't need to. I also used the Storybook cartridge to do the letters. Little did I know that the yellow would make the letters blend in a little too much. It was a little difficult to get the paper on there so instead of taking the paper off and starting again with another color, I traced over the letters with a black marker. Oh well...what's done is done. No one really cares what the door looks like. I saw the kids looking at it (again and again) when they were outside so I guess they like it! I did come to work this morning to find that there's a leak right about the door! Luckily, it's on the outside of the room, but droplets got on the door. Grrrr!
I managed to grab a headache at the end of the day so I saved myself from injury and stayed home from the gym. It was bad enough for me to pop ibuprofen.
We don't start actual classes till next week. Since our school does direct instruction, we'll do a test run of moving from class to class on Friday. Get to meet the kids in my Language and Math classes. I have 15 of my 23 homeroom students in my Reading class. I'm hoping it stays that way! I love a small class... more attention to the students!