I have loads of stuff to do between now and Wednesday night. I am TIRED. Spent most of yesterday morning at WORK counting millions of coins for our Mr. and Miss Santa Claus fundraiser. I swear they found these coins buried in the back yard. My hands were so FILTHY. Loved the hand sanitizer, baby wipes and plain old soap and water. I counted money for almost 3 hours and in that time I baby wiped twice, hand sanitizered once and washed my hands twice. A little OCD? Maybe. I touched a few fuzzy, damp coins. GROSS.
Then I went to the friary to attend mass with my World Youth Day friends. Fr. Eric Forbes celebrated mass and right before the final prayer, we all had to share one positive experience. Lots of food and merriment. We got to see the Christmas village in action...without the nighttime ambience.
It's funny how a lot of us wore brown...gotta blend in with the Capuchins!
I went home after that and took a nap. It was much needed. Woke up and did two loads of laundry and paid some bills. I think I wrote 20 checks in that sitting. Paying all the bills and writing other checks for when we are gone.
Did two layouts and a card this morning.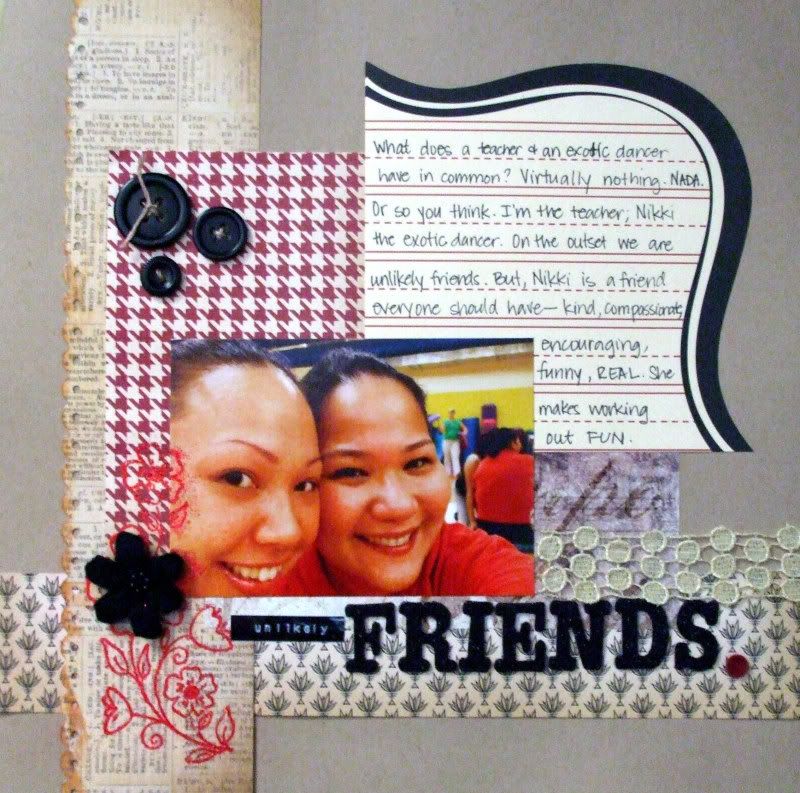 This layout of my friend Nikki and me is for The Scrapping Spot's "Are you smarter than a 6th grader" challenge.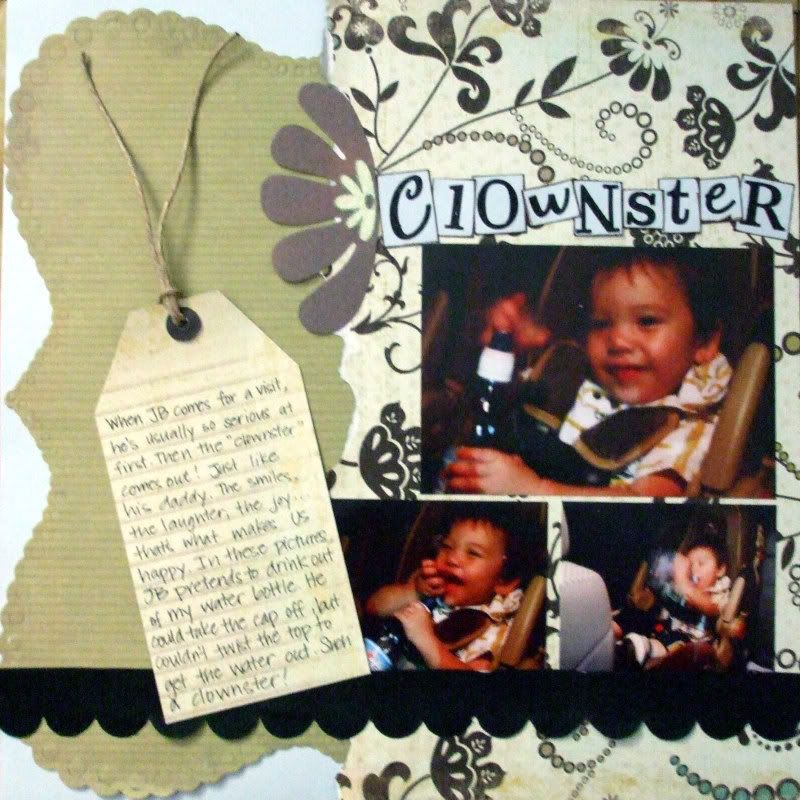 This layout is also for the "are you smarter" challenge...use a made up word. Clownster. Yup. Made up.
This last one is a card made from scraps for the Homegrown Scrapbooks Fall Survival Program...guest designer Caroline challenged us to make a card with scraps from the kit. These are Pink Paislee scraps and rub on, Autumn Leaves Rhonna Farrer swirl stamp, Ranger distress inks in tea dye and black soot, Studio G stamps.