We get to celebrate Halloween in our school this year! YAY!!! The kids get to go trick or treating to each of the different classrooms. I have loads of candy in a cabinet in my room. To commemorate this Halloween, I made an altered paint can using Leah's idea from The Scrapping Spot's October newsletter.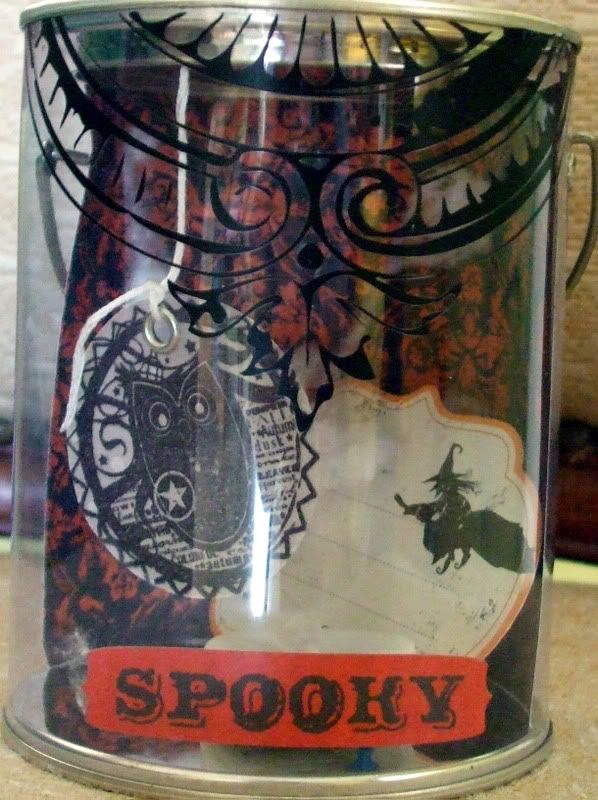 I used the October project kit from The Scarlet Lime plus a random cotton ball for the web.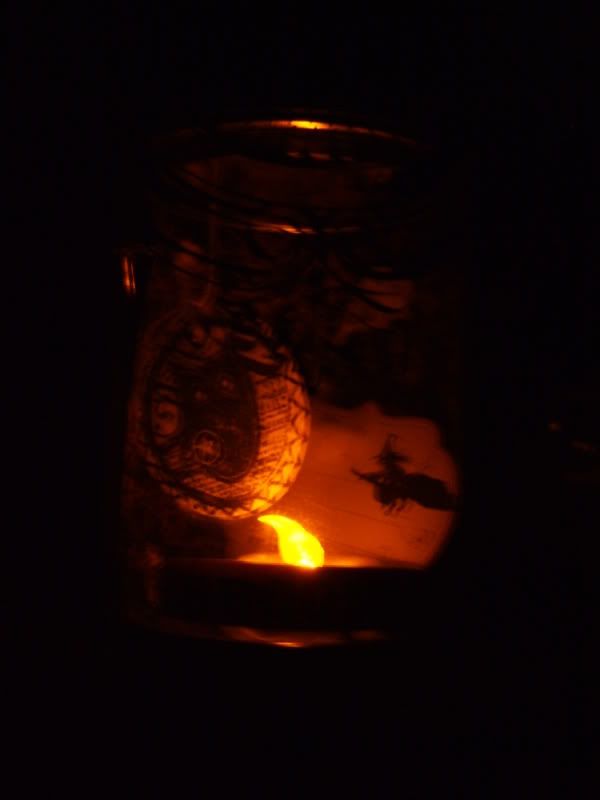 A view with the light turned on! It was quick and fun to put together. I seriously did it in 15 minutes or less.