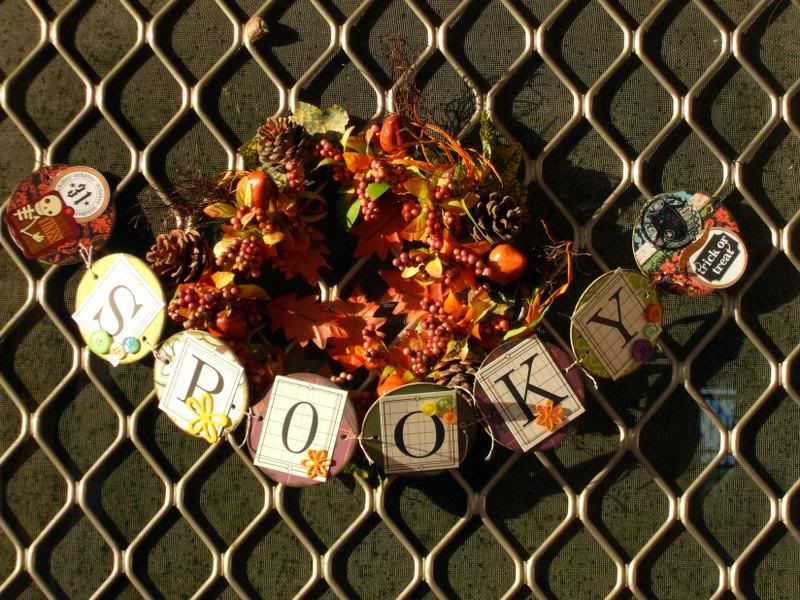 I had a burst of creativity run through my head at 4:30 this afternoon. Talk about last minute decorating.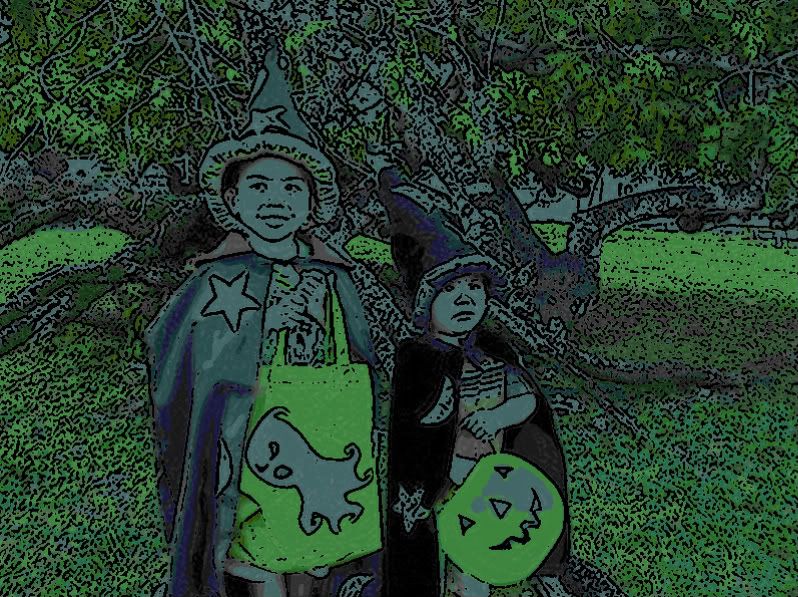 I had the boys go to the front of the house to trick or treat!
So, today at school...it was N.U.T.S. A lot of the kids came decked out in costume. I went with my Winnie the Pooh ear barrettes, a red shirt, khaki bermudas and my red beach crocs. Some of the teachers came dressed up too!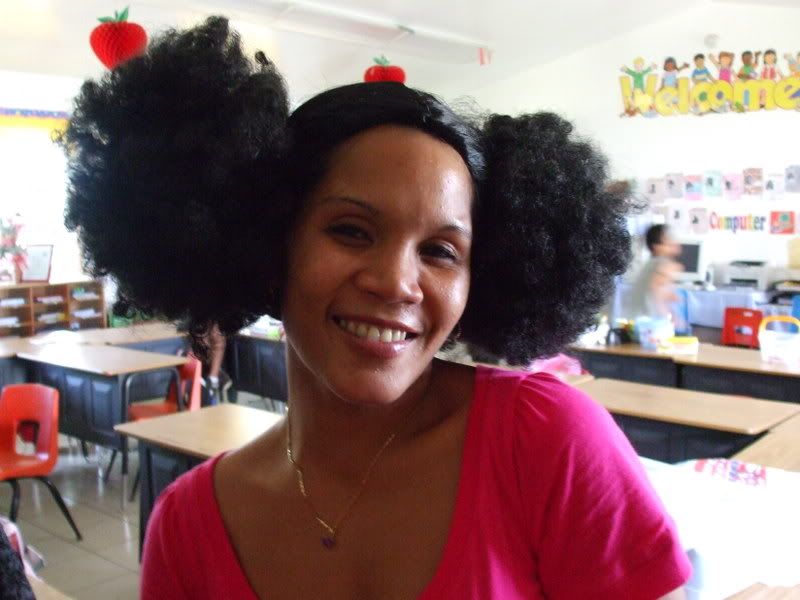 Sheila, one of our 5th grade teachers.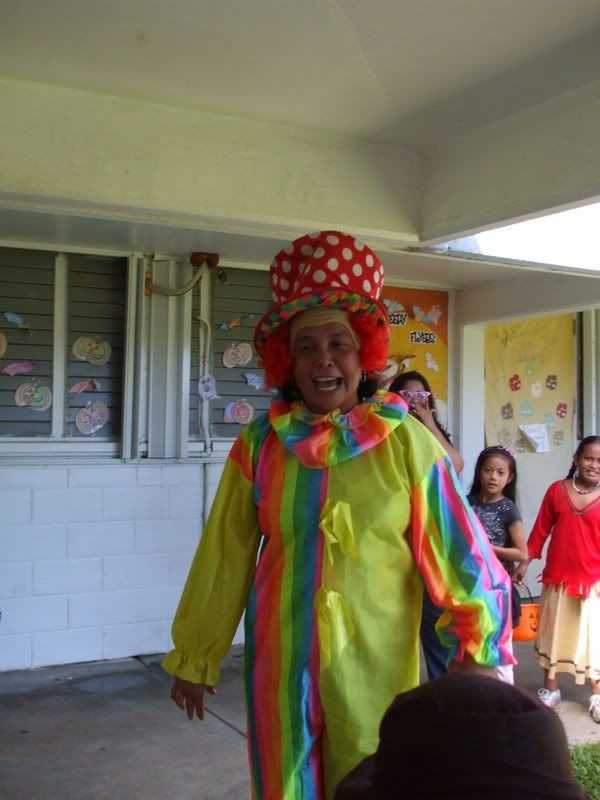 Our principal, Mrs. Duenas.
My students walking towards 5th grade to trick or treat.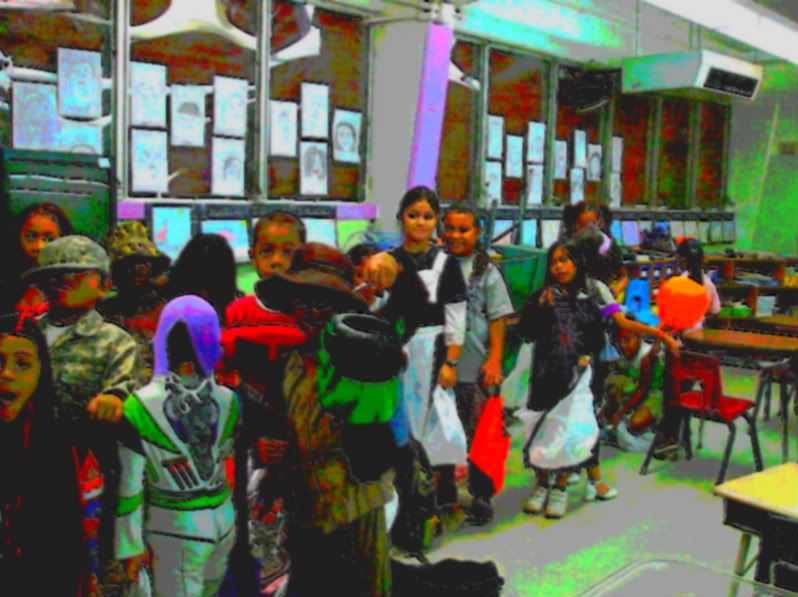 Getting ready to grab the loot!