I did a few layouts today. Feeling a little under the weather so sketches were the way to go. I hope that I don't lose my voice...that would be a complete occupational hazard!
I mentioned how I found
BASB
in this
post
. I've since found out what BASB stands for (wink!) and have been inspired by their challenges. Albeit, they're only on challenge 3, but it gets me scrapping.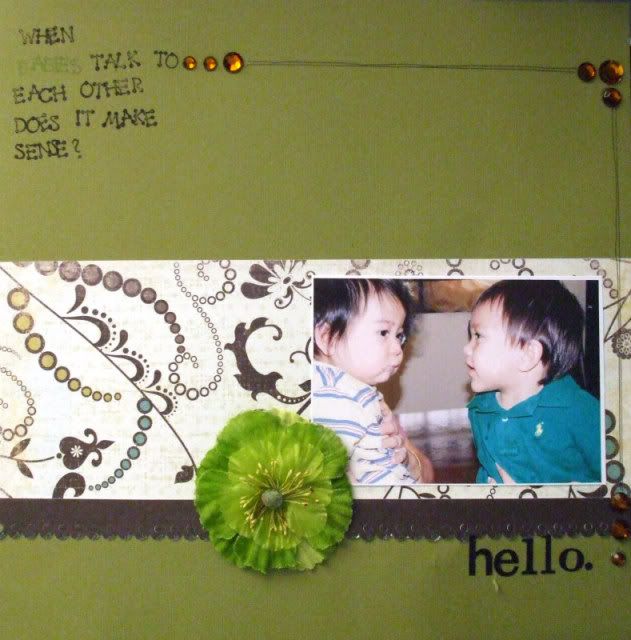 Allie took this picture of Lucian and JB looking at each other during our Thanksgiving lunch. Lucian's first Thanksgiving and he spent it sick! JB was also sick. Two sick babies surrounded by food and NOISE. They didn't seem the least bit bothered.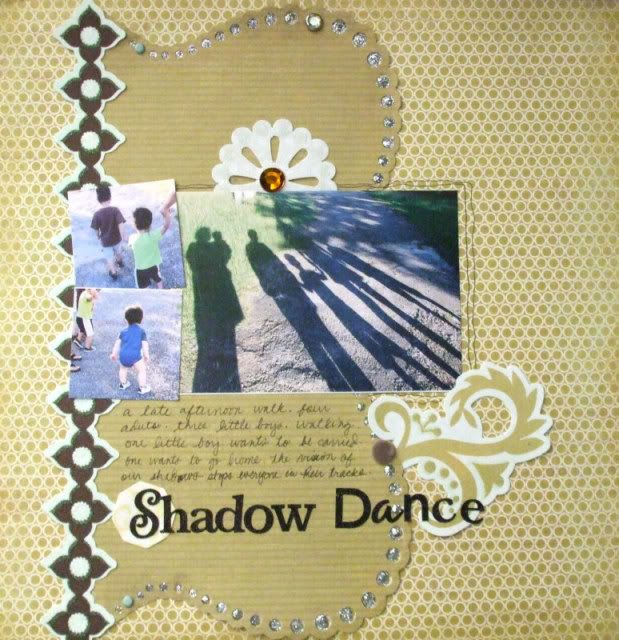 Here's another one that I did today. Used an upcoming December sketch (SHHH...don't tell that I've sneaked this!) from The Scrapping Spot as well as their December 2008
Crate Paper Prudence
kit.
Still plugging away with my December Daily album. Here's 12/4. We got a new washer delivered on Thursday. It's so QUIET. Can't hear whether or not the wash is done from Auntie Patty's house anymore.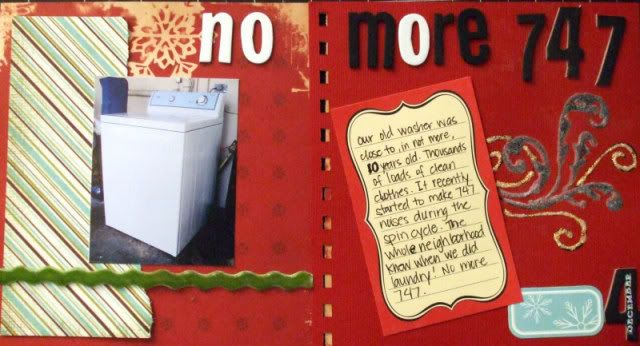 I hope to work on Friday, Saturday and Sunday tomorrow. If you click on the pictures, you will be able to see them better. I still haven't figured out how to make the whole thing viewable in a post. Oh well!